Welcome to the new webshop
In the new Bayer 04-Webshop you will find everything your heart desires. Of course we have the official kits or our stars with all the jerseys and training gear but that's not all. We also have fan merch for your freetime, for home and the stadium in our Shop. And if you are looking for more than just fan merch, you need look no further than our Shop. We have, for example, a huge selection of Bayer 04 Football School offers. Of the many camps on offer in the spring, summer or autumn you are sure to find one to suit your needs. And if you would like to become part of the Bayer 04 Club, you can select the appropriate membership in our Shop and add it to your shopping cart.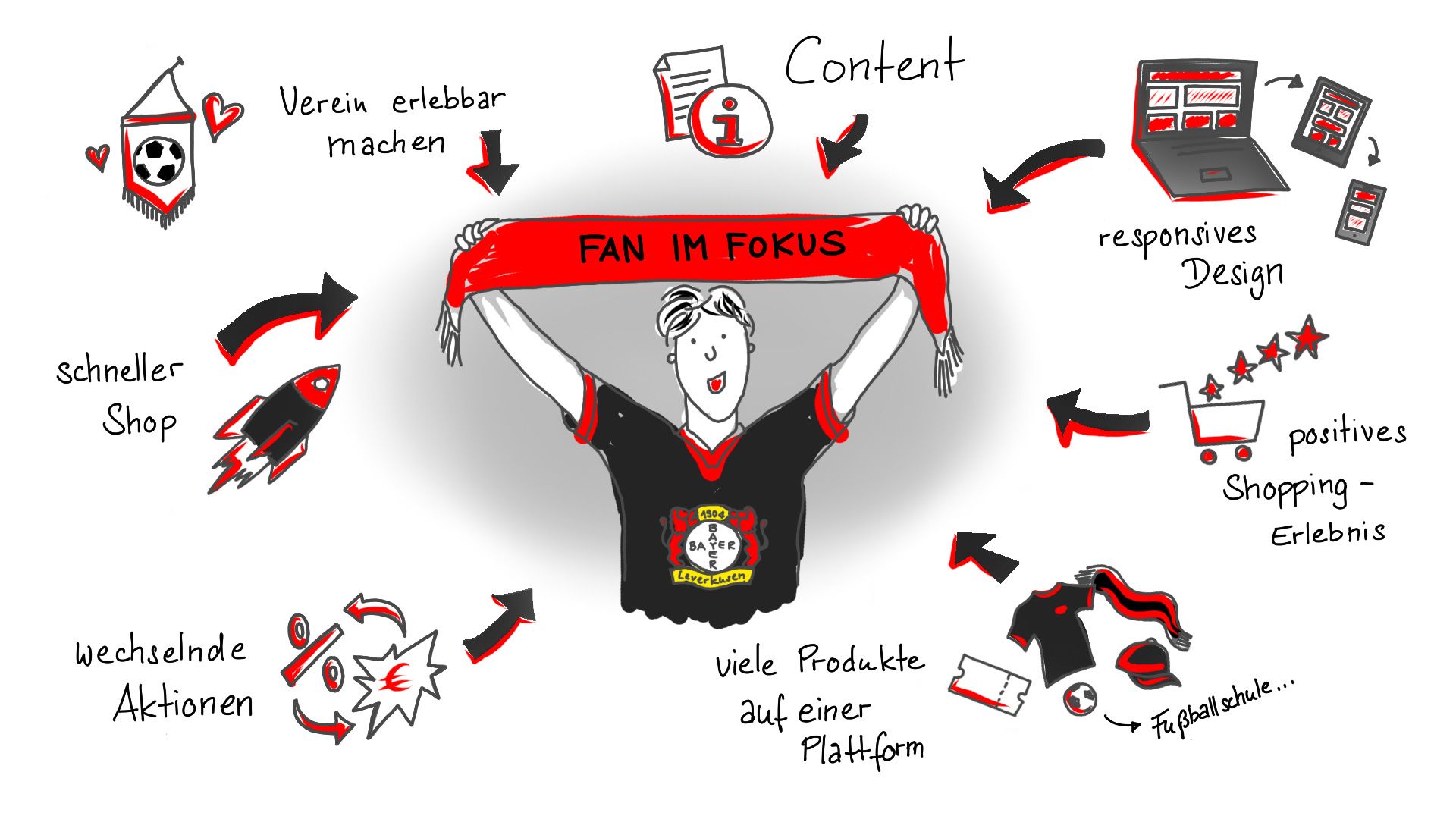 Skizze aus der Konzeptions-Phase
You will find everything you need to know about your idols on the new player pages. All you have to do is take a look at the individual page of your very own player. As well as player stats, we also present your favourite player's favourite gear. So, take a look around and you'll be sure to find something to go with your personal favourite.
The new jersey configurator
The jersey configurator is a special feature in our new Shop. In 04 easy steps you can customise your jersey of choice. First you select one of the many Bayer 04 jerseys, then you select the appropriate size. If you would like to have a print on the jersey back, you can select the player's print or create a customised print with your own name and number. You conclude your order by selecting an optional sleeve logo.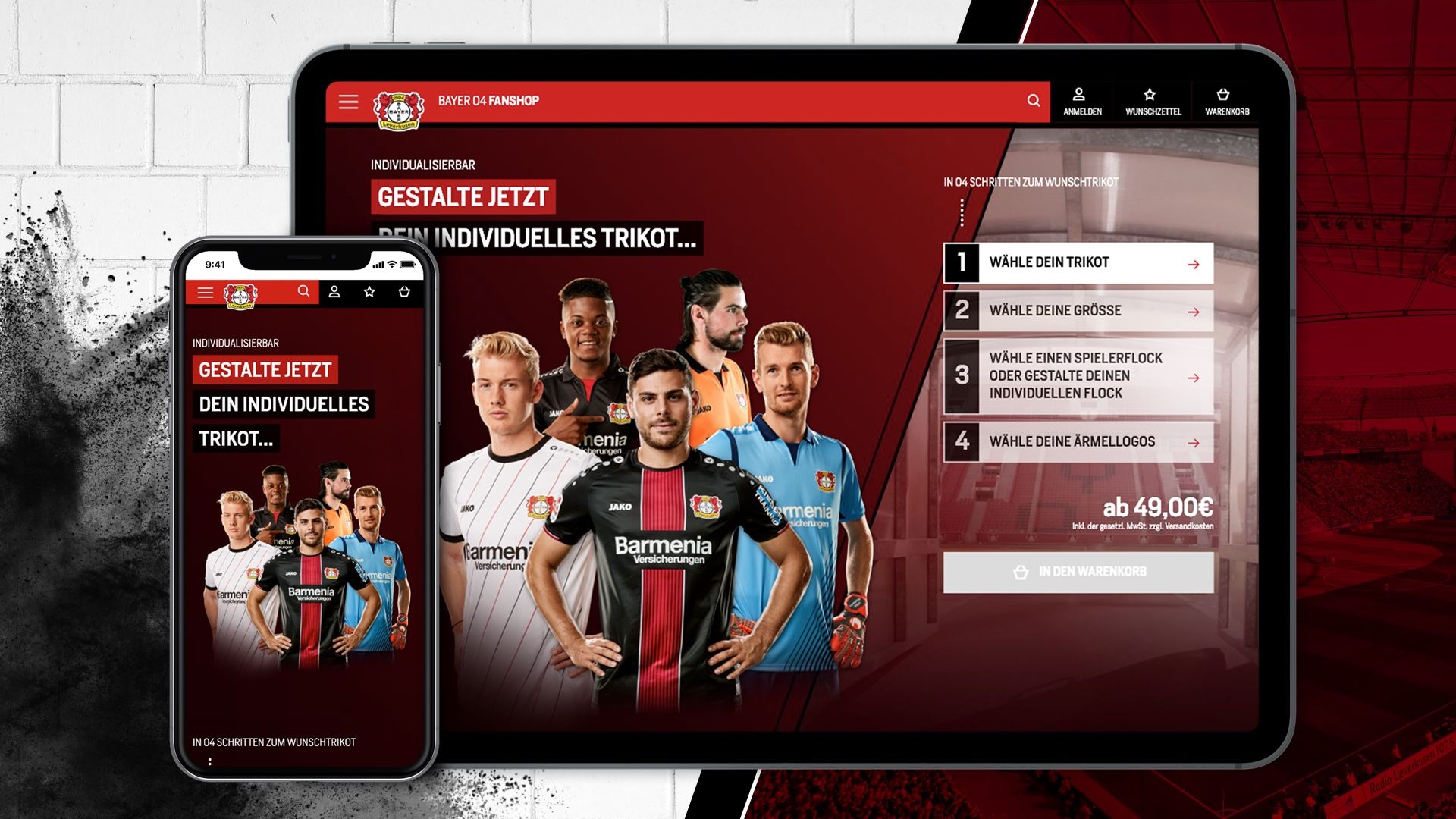 In the 'My account' area of the new Shop you can find all the information about your order at a glance. You can, for example, view your order history or track a newly ordered package. You can also view and modify your personal data, addresses or payment methods so that your retail experience in the new Bayer 04 Fanshop remains as user-friendly as it could possibly be.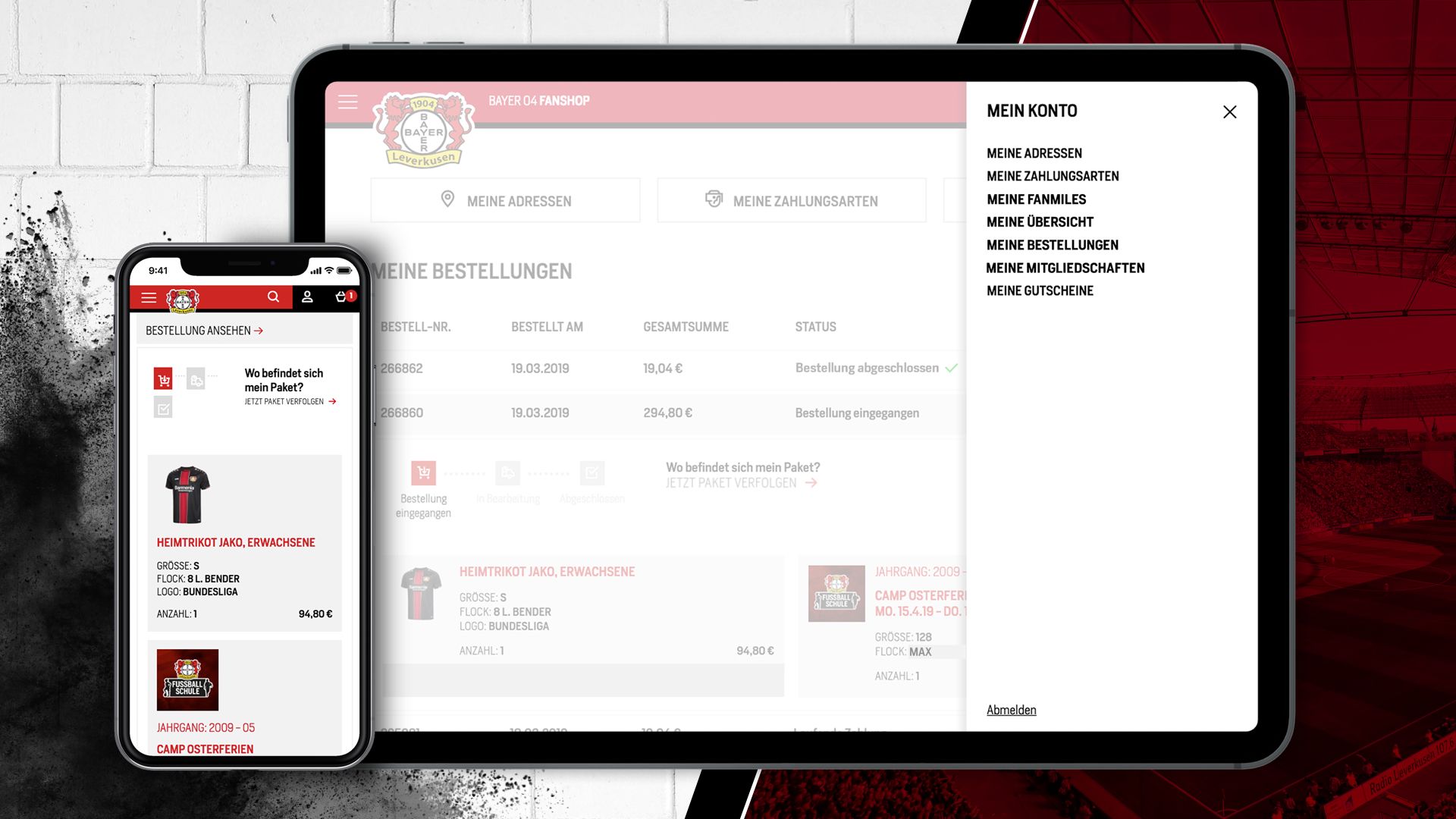 Would you like to get all the latest products from your club of choice even when you are on the move? That is no longer an issue in our new Shop. The responsive design ensures that your retail experience remains equally convenient on all mobile devices.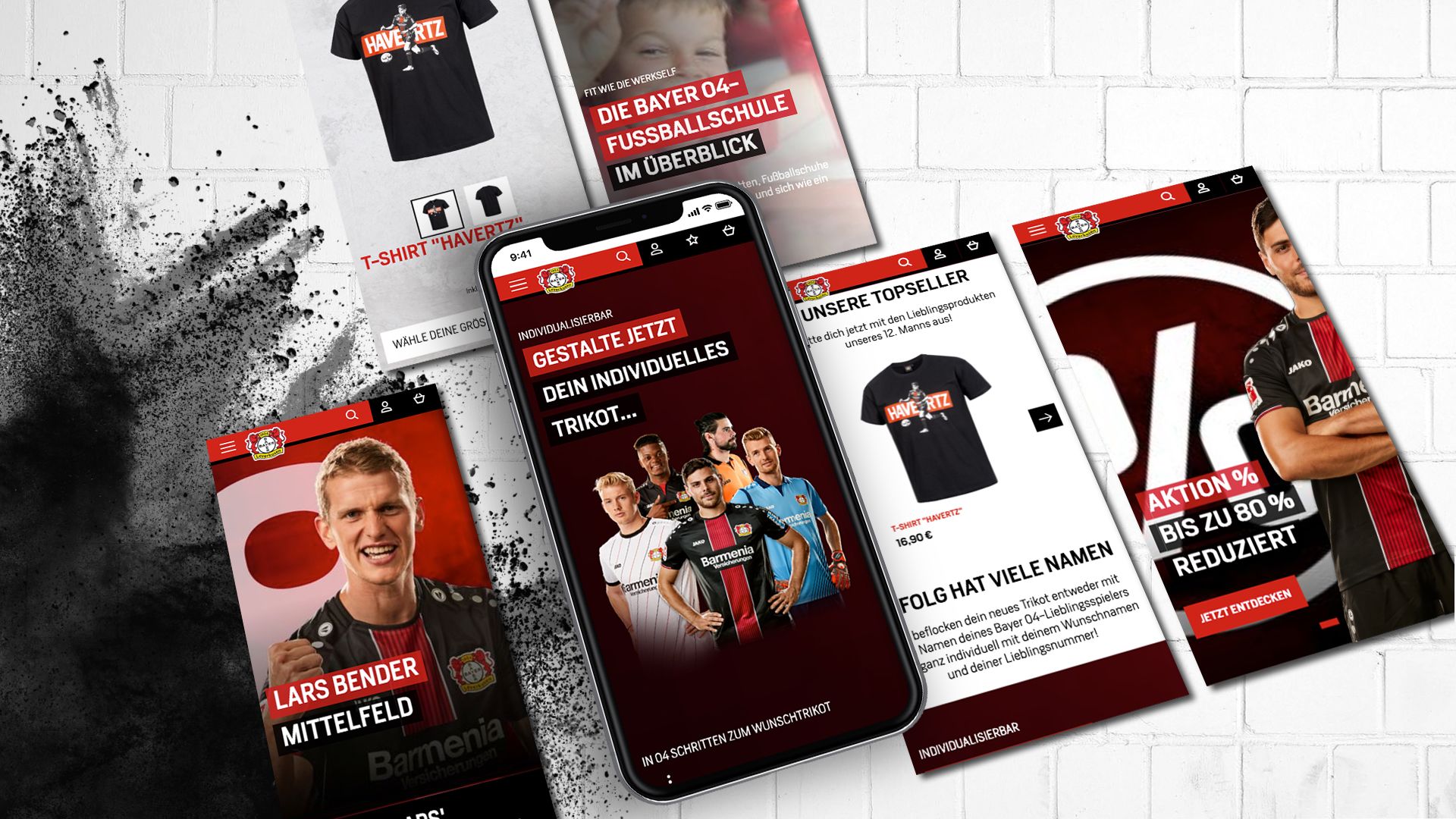 In the new Webshop we always offer our fans the best of discounts and special offers such as one-off price reductions and our Freakout Friday. Just take a look at what we have to offer and take advantage of our regular Webshop specials.
Do you like Our New Webshop?
Do you have any comments or feedback for us? Is there anything we could modify or do better? We are looking forward to your feedback and support creating the perfect Webshop for you.

Please get in touch with us by email at info@bayer04.de.