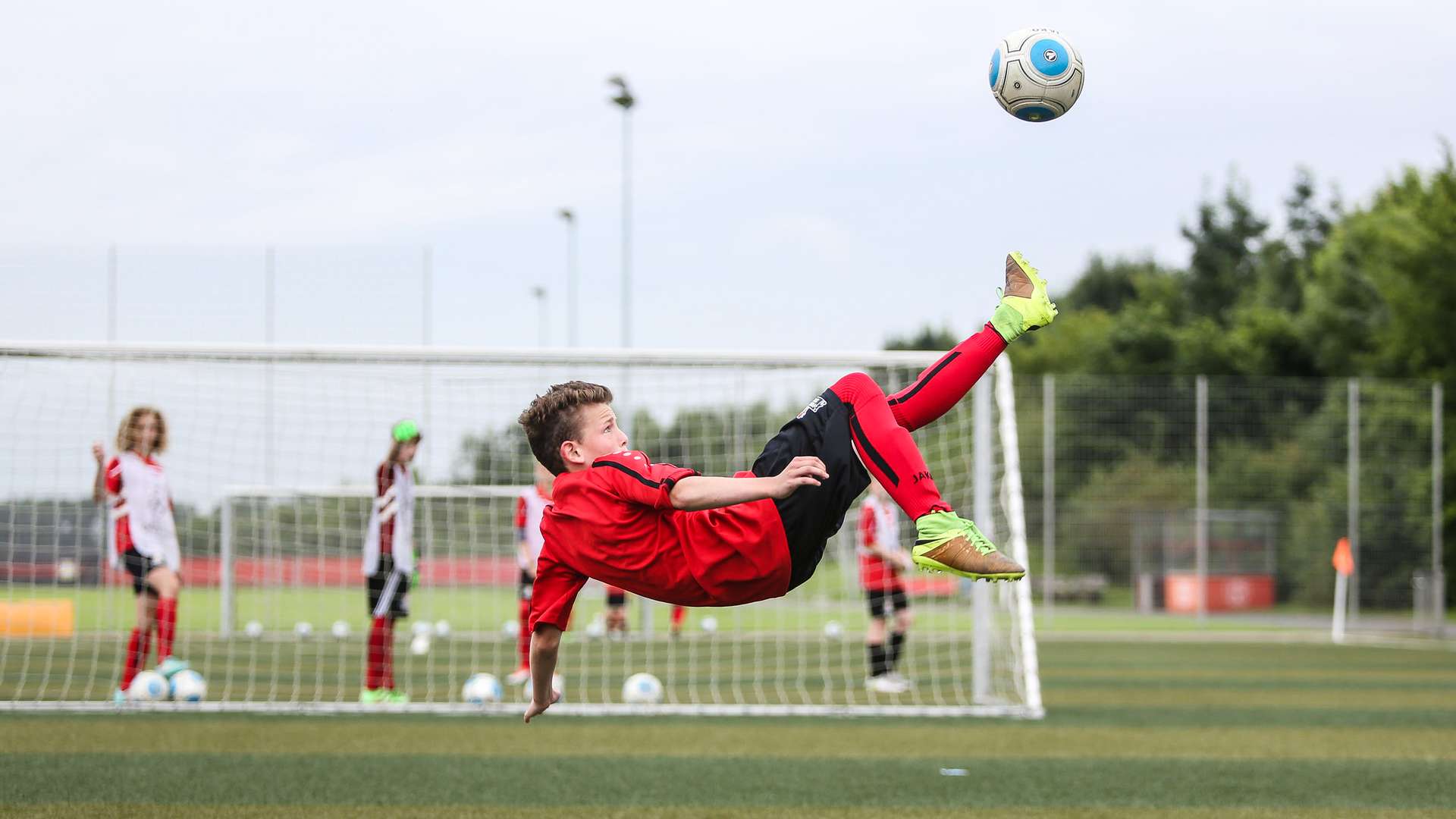 Age Group 2005-2012

Autumn camps 2019
Information zu den Herbst-Camps
An alle TeilnehmerInnen und Eltern,
die Aktualität hat uns leider schneller eingeholt als gedacht und es ist leider ist nun doch der Fall eingetreten vor dem wir uns alle so gefürchtet haben.
Wir müssen auf dringendes Anraten des Gesundheitsamtes der Stadt Leverkusen nach Absprache mit unserem Hygienebeauftragten alle anstehenden Herbstcamps und Torwartcamps der Fußballschule von Bayer 04 schweren Herzens absagen.
Aufgrund der aktuell steigenden Infektionszahlen (Inzidenzwert) ist eine Durchführung der Camps leider nicht möglich.

Die Kurzfristigkeit dieser Entscheidung bitten wir zu entschuldigen. Die Gesundheit von allen steht für uns dabei selbstverständlich im Vordergrund. Alle TeilnehmerInnen werden von uns per E-Mail informiert. Die gezahlten Teilnahmegebühren werden wir schnellstmöglich rückerstatten.
Dates
Currently there are no dates available.
More value and more savings
Have you considered joining the Lions Club (0-12 years of age) or Teens 04 (13-18 years of age)? Members of the Lions Club or Teens 04 save a whopping € 19.04 at the Bayer 04 Football School on each participation. Not only that but they are eligible for various special offers and benefits. They also have access to unforgettable events. Why not learn more about it!