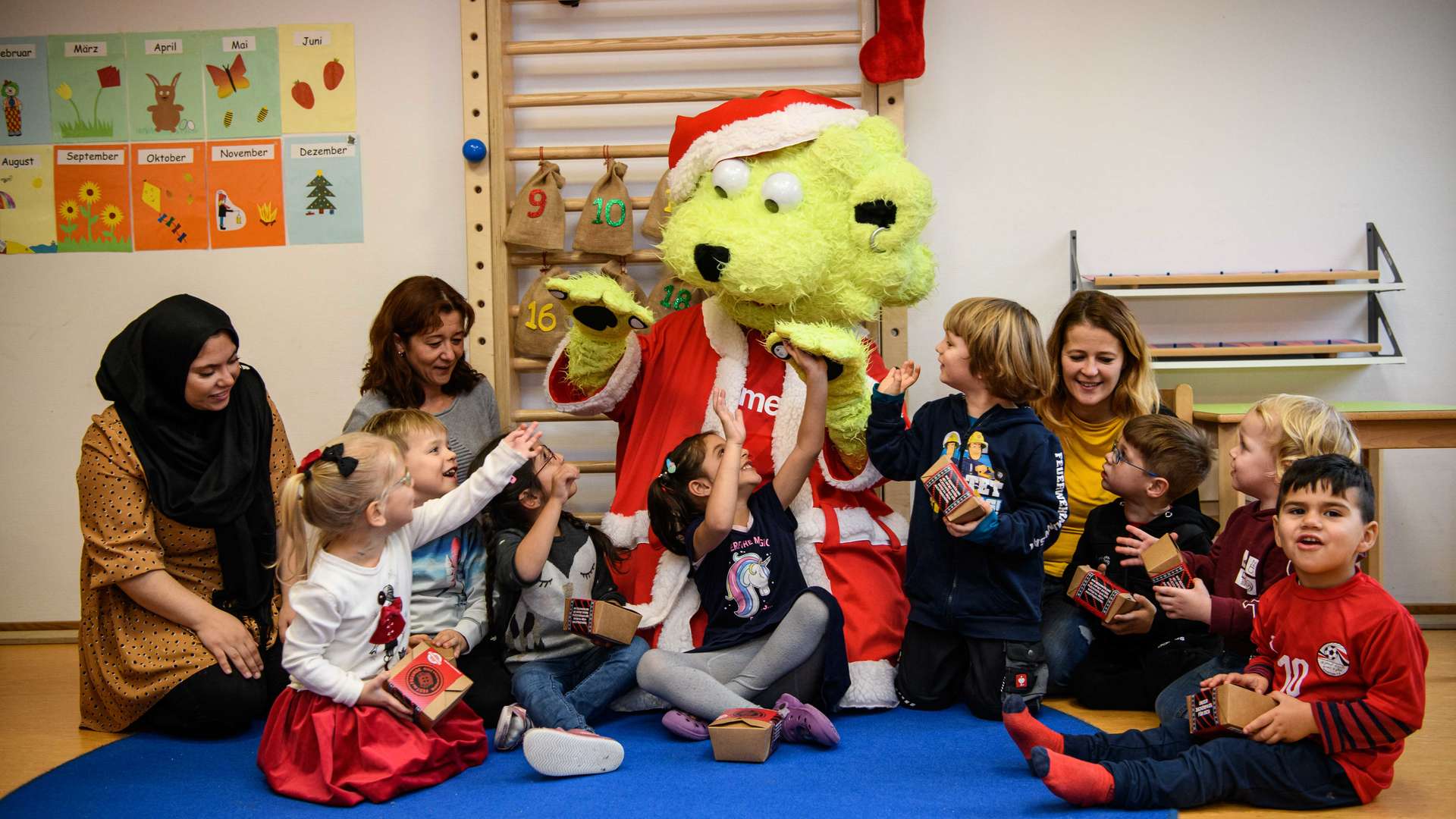 The Löwenclub
International 0-3 Years
Product description / What to expect
Product description 0-3

In our 'pride of Lions', we are pleased to welcome the youngest Werkself fans between 0-12 years of age. For kids between 0-3 this offer is free of charge! As the first kids club in Germany we have offered a varied programmed since 1995. The events we organise mean that kids always have the Lion's share of fun with us:
whether it is our annual Lions Club Christmas party with a surprise guest or our ball school 'Kleine ganz groß' in th BayArena – anyone who has been to one of our events knows there's no going back. Bayer 04 all the way!
We also take the time four little Lions on match day: we take care of the kids who are too young to be taken to the stands in our match-day kindergarten. Furthermore, as members our Lions have a whole host of benefits.

Item number: 2000859
Your benefits:
Free memberships between 0-3 years of age
Personal Welcome Package incl. A scarf and membership card*
The Werks11 magazine
The exclusive Lions Club Newsletter
Twice as many Fanmiles in the bonus programme
Discountes at the Soccer Scool
The Lion's share of fun events​​​
*Once only on becoming a member for the first time
The Löwenclub international 0-3 Years