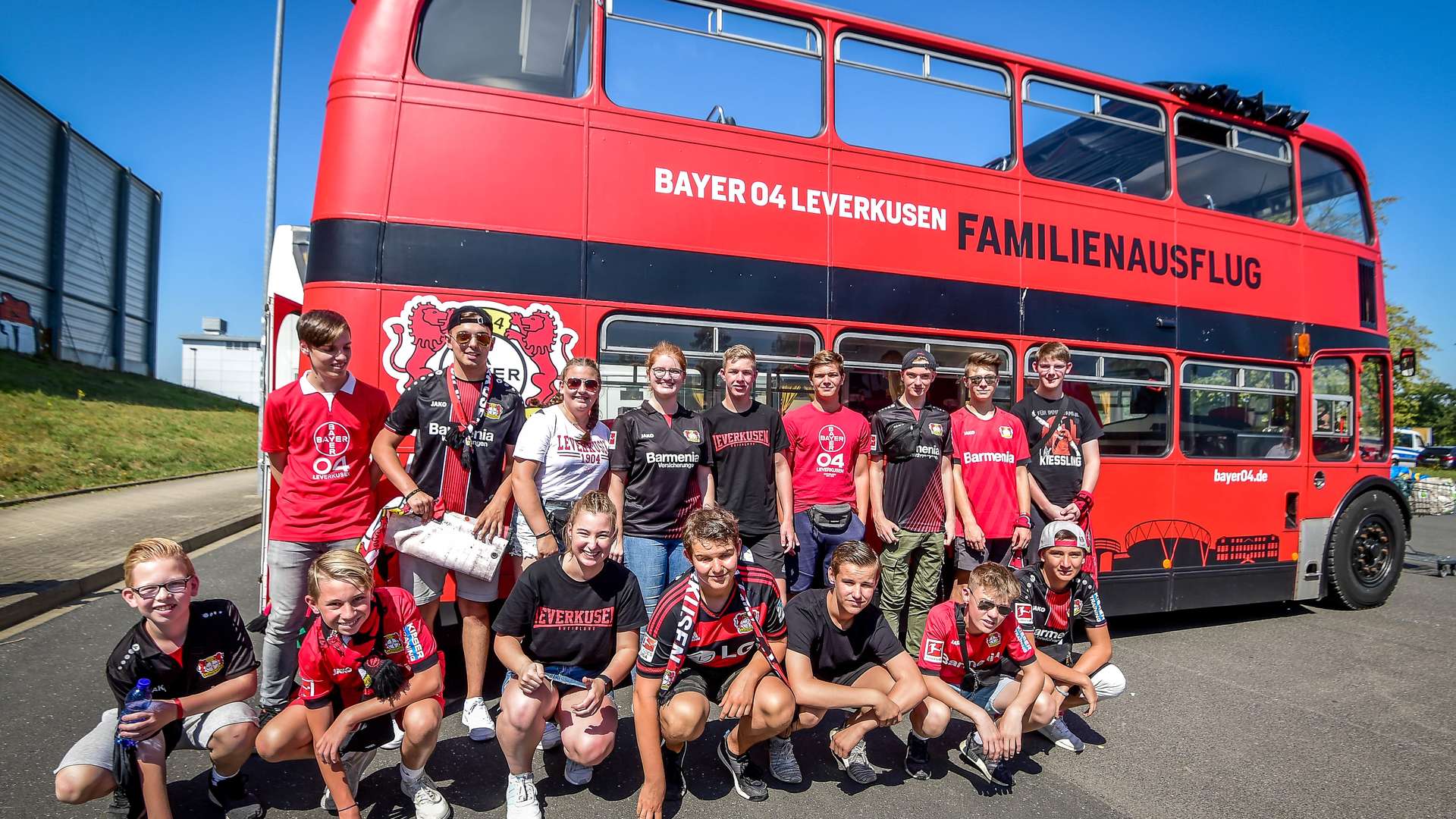 Teens 04-Membership
Go to the Bayer 04 youth club and become a member
Product description / What to expect
All 14- to 19-year-old Werkself fans are welcome at our Bayer 04 Teens. We always come up with a lot of ideas for you, too. Would you like to take part in exciting vacation activities and away trips, win free tickets to Werkself home matches, or play an active role in shaping the fan scene and contributing to the atmosphere in the stadium?
Then join our youth club! For you, being a member means being a fan of our Werkself and standing up for your team together with like-minded people.
As a committed supporter, the club provides you with exclusive benefits and services.
We offer you cool events on match day or in your free time. These include, for example, your own season ticket contingent in the north stand of the BayArena, accompanied away trips to the matches of the Werkself or special workshops, such as graffiti spraying or soccer tennis.
Item number: 2000856
Welcome gift incl. the membership card*
Two free tickets for a designated Bayer 04 home match*
Chance to win tickets and fan quizzes
Activities such as FIFA or football tennis tournaments, away trips etc
Twice as many Fanmiles in the bonus programme
The Werks11 magazine delivered free of charge*
The BayArena season booklet as an online catalogue
The exclusive Teens Newsletter
*Once only on becoming a member for the first time
**Online magazine for non-paying members
Membership Bayer 04 Teens

As a Bayer 04 Teens member, you will receive twice the Fanmiles on your purchases of fan merchandise in our bonus program Bayer 04-Volltreffer. In addition, as a member you automatically receive 200 miles per month on your account!
You don't know our bonus program yet? Well, then just inform yourself on our
homepage
.