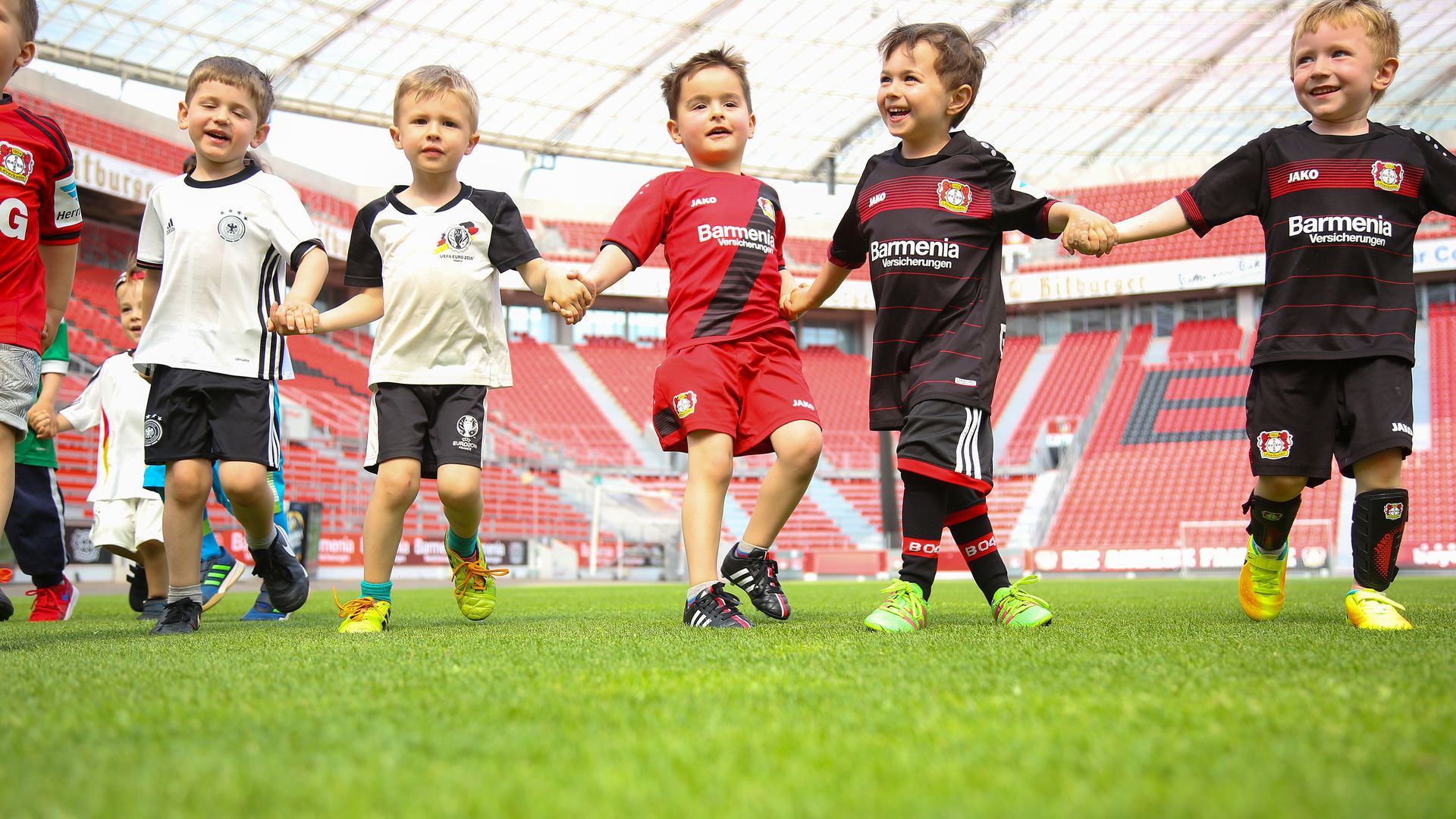 Bayer 04-Lions Club
international
Product description / What to expect
In our 'pride of Lions', we are pleased to welcome the youngest Werkself fans between 0-13 years of age. For kids between 0-3 this offer is free of charge! As the first kids club in Germany we have offered a varied programmed since 1995.
The events we organise mean that kids always have the Lion's share of fun with us: whether it is our annual Lions Club Christmas party with a surprise guest or our ball school 'Kleine ganz groß' in th BayArena – anyone who has been to one of our events knows there's no going back. Bayer 04 all the way!

We also take the time four little Lions on match day: we take care of the kids who are too young to be taken to the stands in our match-day kindergarten. Furthermore, as members our Lions have a whole host of benefits:
Item number: 2000854
Personal Welcome Package incl. a scarf and membership card*
Two free tickets for a designated Bayer 04 home match
Birthday and Christmas gifts
The Werks11 magazine
The exclusive Lions Club Newsletter
Twice as many Fanmiles in the bonus programme
Discounts at the Bayer 04 Football School
The Lion's share of fun events
*Once only on becoming a member for the first time
Lions Club Membership international

OFFER OF THE Bayer 04 SOCCER SCHOOL
As a paying Bayer 04 Lions Club member, you save a whopping €19.04 every time you participate in the Bayer 04 Soccer School. Would a vacation camp under the professional guidance of licensed coaches at the Kurtekotten youth training center or at the SoccerCentor Leverkusen be something for you? Well, then just find out more about our vacation camps.
You live too far away from Leverkusen to participate in one of our camps? Then you should take a look at our soccer schools on the road. Maybe there is one near you.