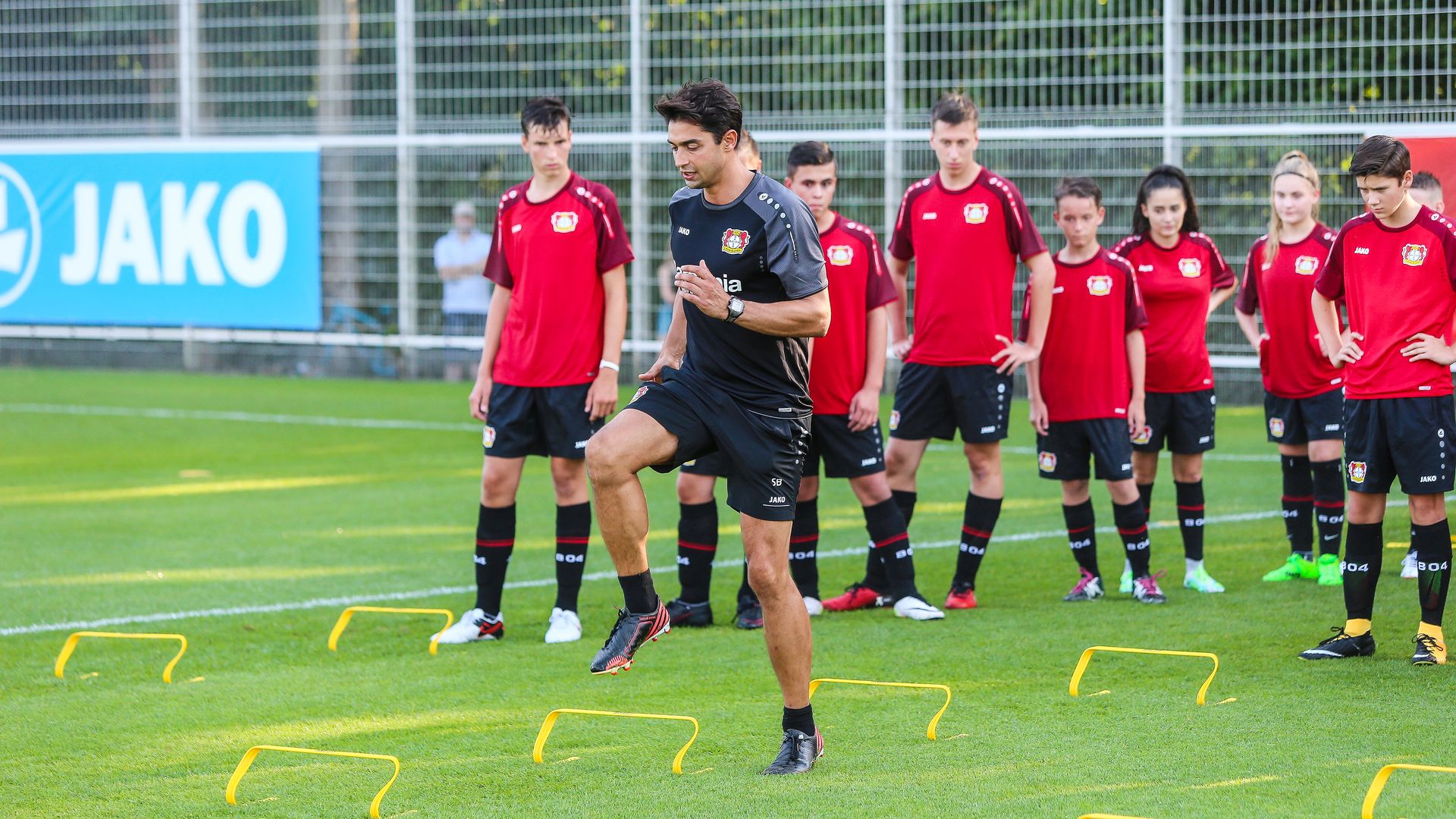 Bayer 04-Teens
Ready, set, go!
Product description / What to expect
What to expect
We are pleased to welcome Werkself fans between 14-19 years of age to Teens-Club. We have lots in store for you too. This is your opportunity to get involved and to be an active part of Bayer 04. Would you like to take part in cool activities in the holidays? Would you like to win tickets for Werkself home matches? Would you like to become an active part of the fan scene? Or would you like to do your bit for the atmosphere in the BayArena?
In that case, come to our Teens-Club! Membership means being a Werkself fan and backing your team with our like-minded teens. The club provides you with exclusive benefits and services as a committed supporter. Among other things, a set number of season tickets for the Nordkurve in the BayArena, supervised away trips to the Werkself away matches or special workshops such as graffiti and football tennis workshops.

Item number: 2000857
Welcome gift incl. the membership card*
Two free tickets for a designated Bayer 04 home match*
Chance to win tickets and fan quizzes
Activities such as FIFA or football tennis tournaments, away trips etc
Twice as many Fanmiles in the bonus programme
The Werks11 magazine delivered free of charge*
The BayArena season booklet as an online catalogue
The exclusive Teens Newsletter
*Once only on becoming a member for the first time
**Online magazine for non-paying members
Bayer 04-Teens International

As a Bayer 04 Teens member, you will receive twice the Fanmiles on your purchases of fan merchandise in our bonus program Bayer 04-Volltreffer. In addition, as a member you automatically receive 200 miles per month on your account!
You don't know our bonus program yet? Well, then just inform yourself on our
homepage
.