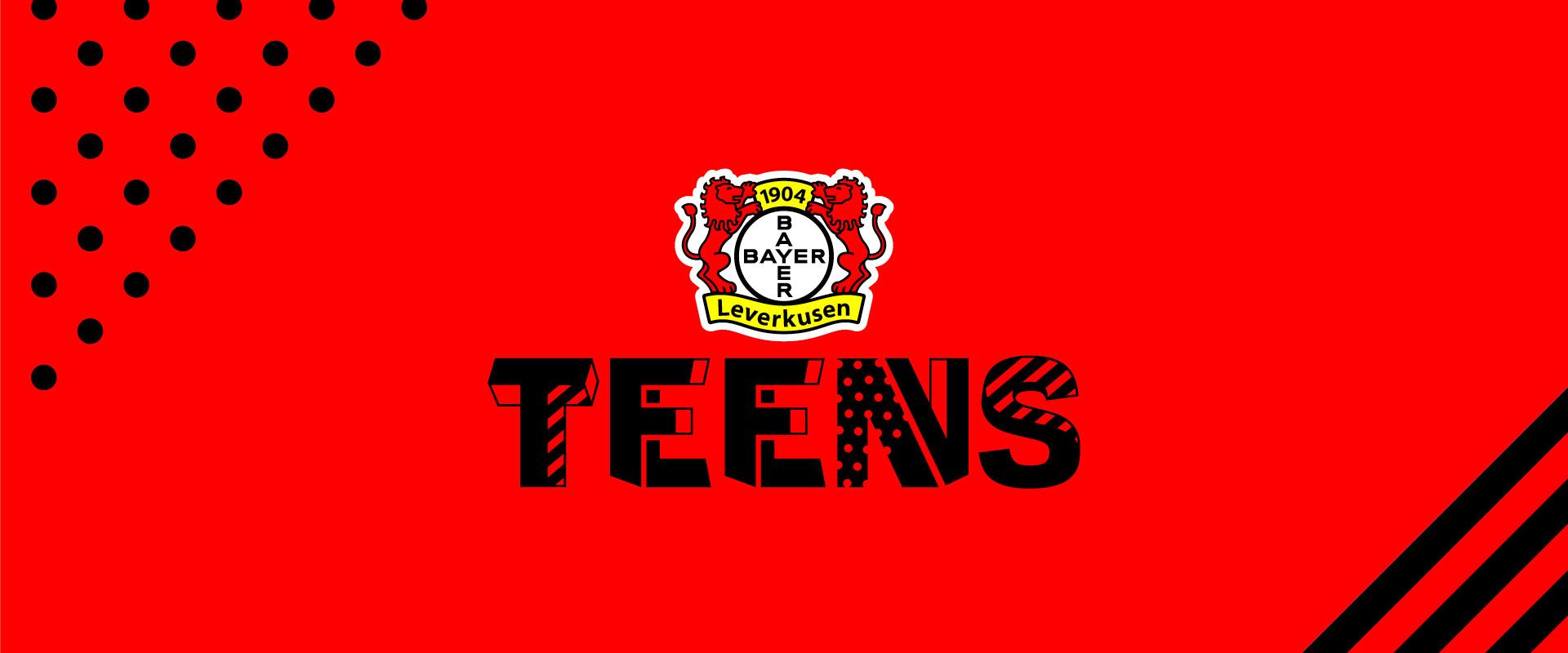 Bayer 04-Teens
Ready, set, go!
Product description / What to expect
We are pleased to welcome Werkself fans between 14-19 years to the Bayer 04-Teens. We have lots in store for you too. This is your opportunity to get involved and to be an active part of Bayer 04. In that case, come to join our Teens! Membership means being a Werkself fan and support your team with our like-minded teens. The club provides you with exclusive benefits and services as a committed supporter. Among other things, a set number of season tickets for the Nordkurve in the BayArena, supervised trips to the Werkself away matches or special workshops such as graffiti and football tennis workshops.
Item number: 2000857
Bayer 04-Teens International

YOUR ADVANTAGES WITH THE INTERNATIONAL BAYER 04-TEENS:

*Once for the first time you sign up for a membership
**Online magazine with free membership
YOU ARE LIVING IN GERMANY?
You are living in Germany and want to become a part of the Bayer 04 family? No problem! Just register for the Bayer 04-Teens in Germany:
DO YOU HAVE QUESTIONS ABOUT THE INTERNATIONAL CLUB?