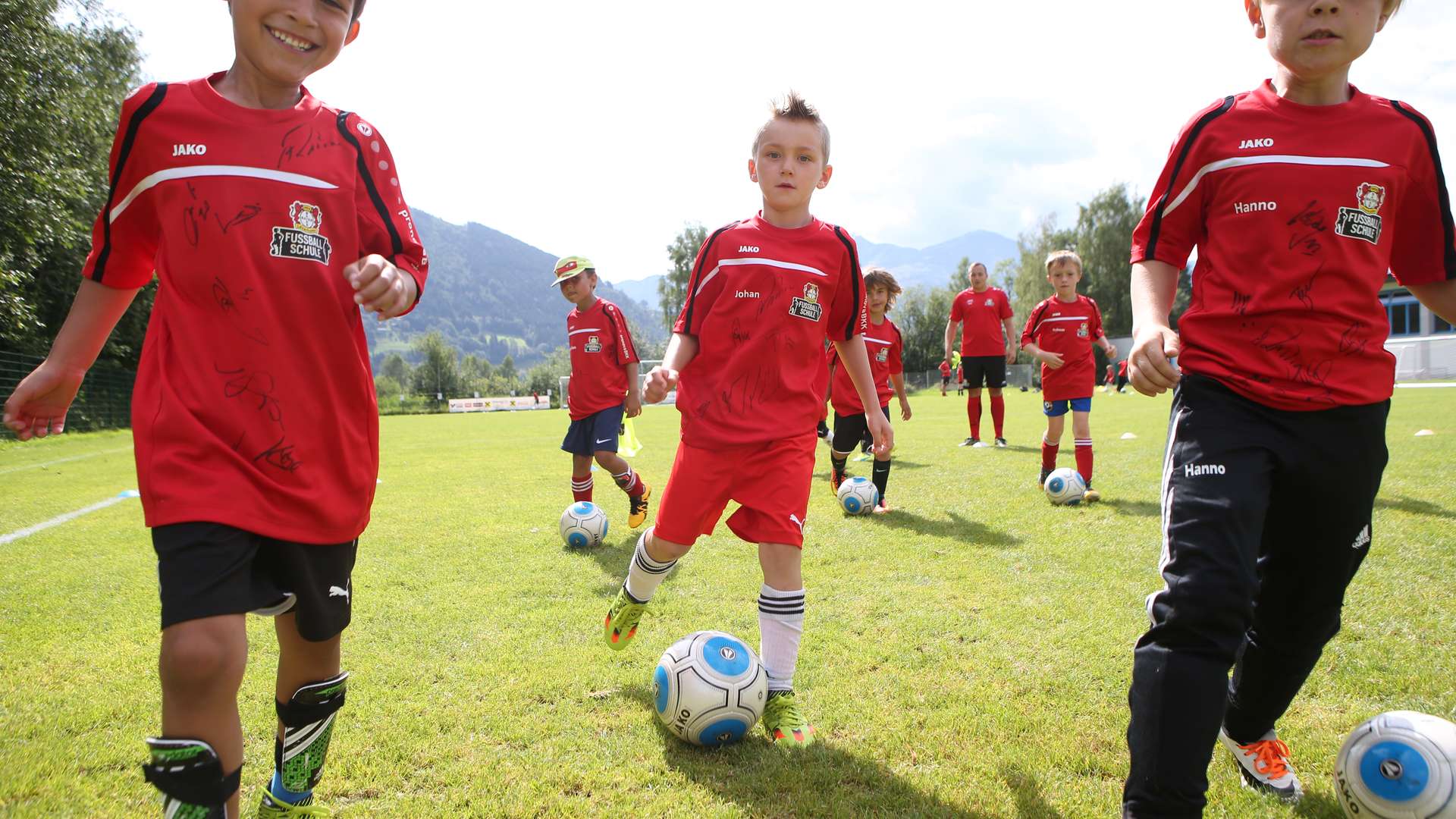 Year 2006 - 2012
Register now
Football is coming home – to your local club. The Bayer 04 Football School has something special in store for you with our mobile camps. Not everyone is close enough to have the chance to play under the Bayer cross and to take part in the camps in Leverkusen. Especially for you we have this special opportunity.
A team from the Bayer 04 Football School is organising football camps in different locations. In July one such camp is going to take place at the astroturf pitch in Langenbach near Kirburg. Basically, it is the same as the camps we offer in Leverkusen: you will have two training sessions a day with our licensed coaches and will work on developing your football skills. The training combines fun and personal drive to make it a success for you. The good thing about our camps is that all training sessions are organised according to your age group and level of skills.
Between the training sessions we will provide you with lunch as well as with drinks throughout the entire duration of the camp. Of course, you will also get an opportunity to experience the Werkself live as you will also get two tickets to a particular home match in the BayArena.
The given training times are subject to approval and may be altered slightly if required.

Your benefits:
Comprehensive care by our professional coaches
Three training days with two sessions per day
Lunch
Beverages all day
A home match of the Werkself
Top, shorts and sock from JAKO
Water bottle of the Bayer 04 Football School
Period
09:30 - 16:00 o'clock
Place
JSG Weitefeld/Daaden

Item number
99-0049-81-0001