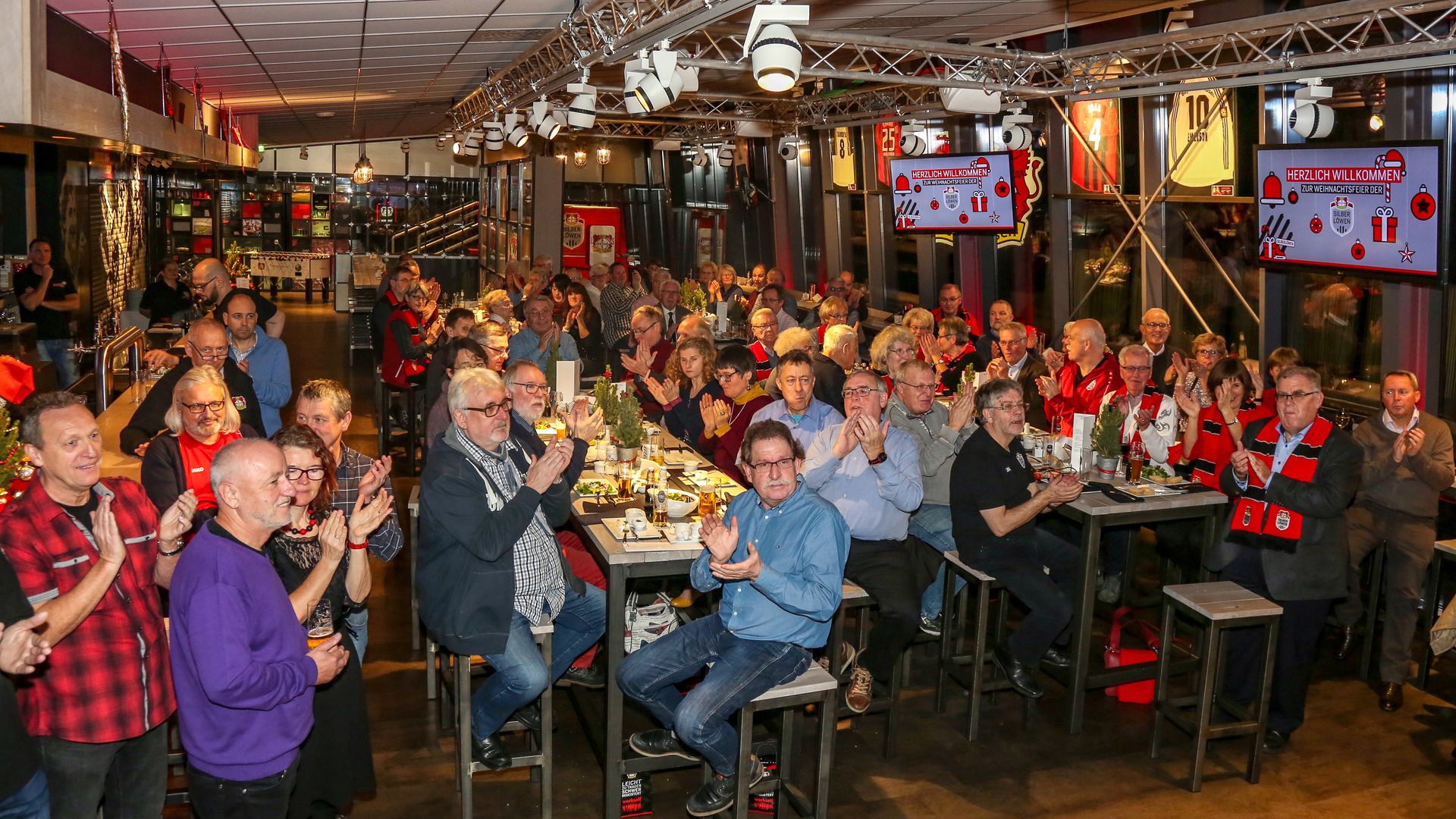 FROM 55 YEARS

The Silver lions
Our special campaign for seasoned fans
At the Bayer 04 Club we are pleased to provide a varied programme for all our members 55 years of age and over who are (and want to stay) young at heart. Staying active in your free-time and maintaining your mobility in a way which is enjoyable and playful are the driving forces of this campaign. On our website you can find all events, which have already taken place for the Silver Lions and everything planned for the future.

There is no end to the sporting and cultural highlights in the calendar for the Silver Lions! We also offer away trips over multiple days to Werkself matches and events in and around Leverkusen such as a visit to the German Sport and Olympics Museum and an evening with Rüdiger Vollborn in the Schwadbud looking back at Bayer 04's heyday.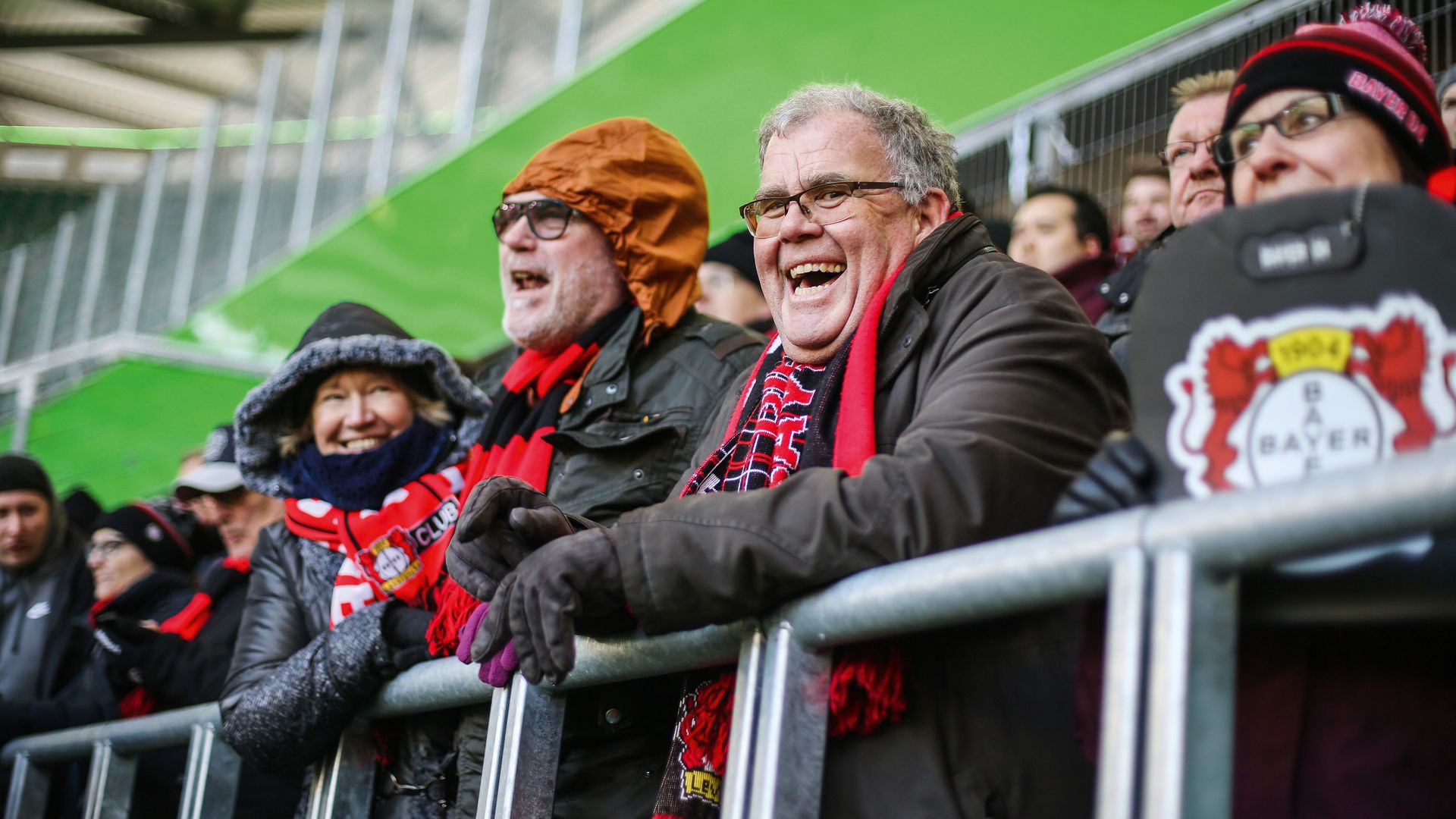 Every Monday and Wednesday it is time to do up your football boots and take to the pitch with the Bayer 04 Walking Footballers. 'Walking Football' is a variation of football which has made a name for itself in the Netherlands and England and is gaining popularity in Germany too.

The key difference between Walking Football and regular football is, as the name indicates, the walking component. Otherwise, it is just football. The only restrictions are that fact that you can only walk, you cannot tackle and you can only play the ball to hip level. The matches are six a side and the small-scale goals are without keepers.

To cut a long story short – it's best if you just come by and have a go for yourself. That is the best way to see that even without running, football is tough yet very enjoyable. You can get more information about the training by telephone at 0214 8860 866 or you drop us a line at club@bayer04.de and we will get back to you.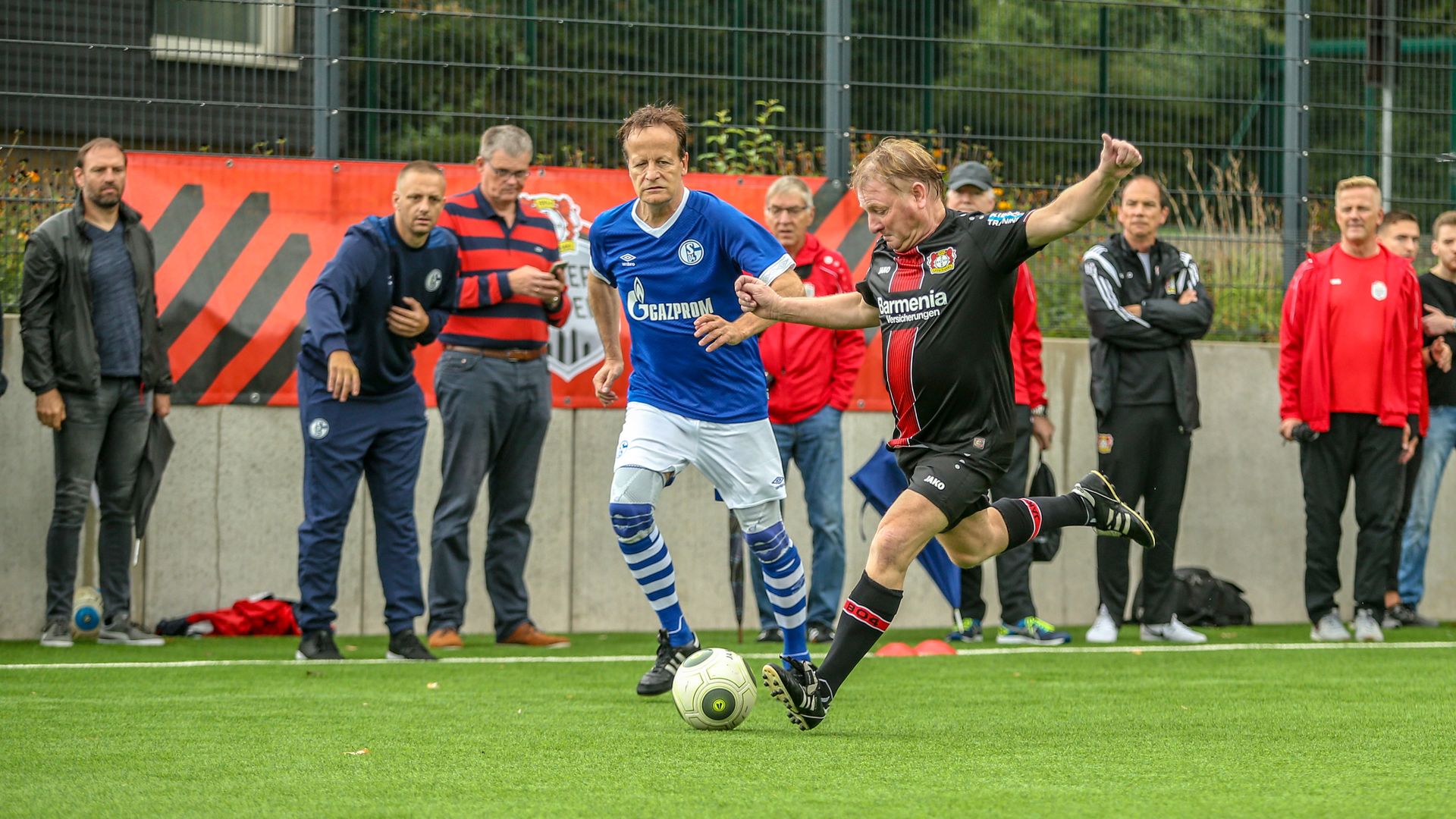 Your membership in the Bayer 04 Club
The Silver Lions is not an independent Members Club! In fact, all Bayer 04 Club member 55 years of age or over can take part in the events. Would you like to join in? Just become a member of the Bayer 04 Club.