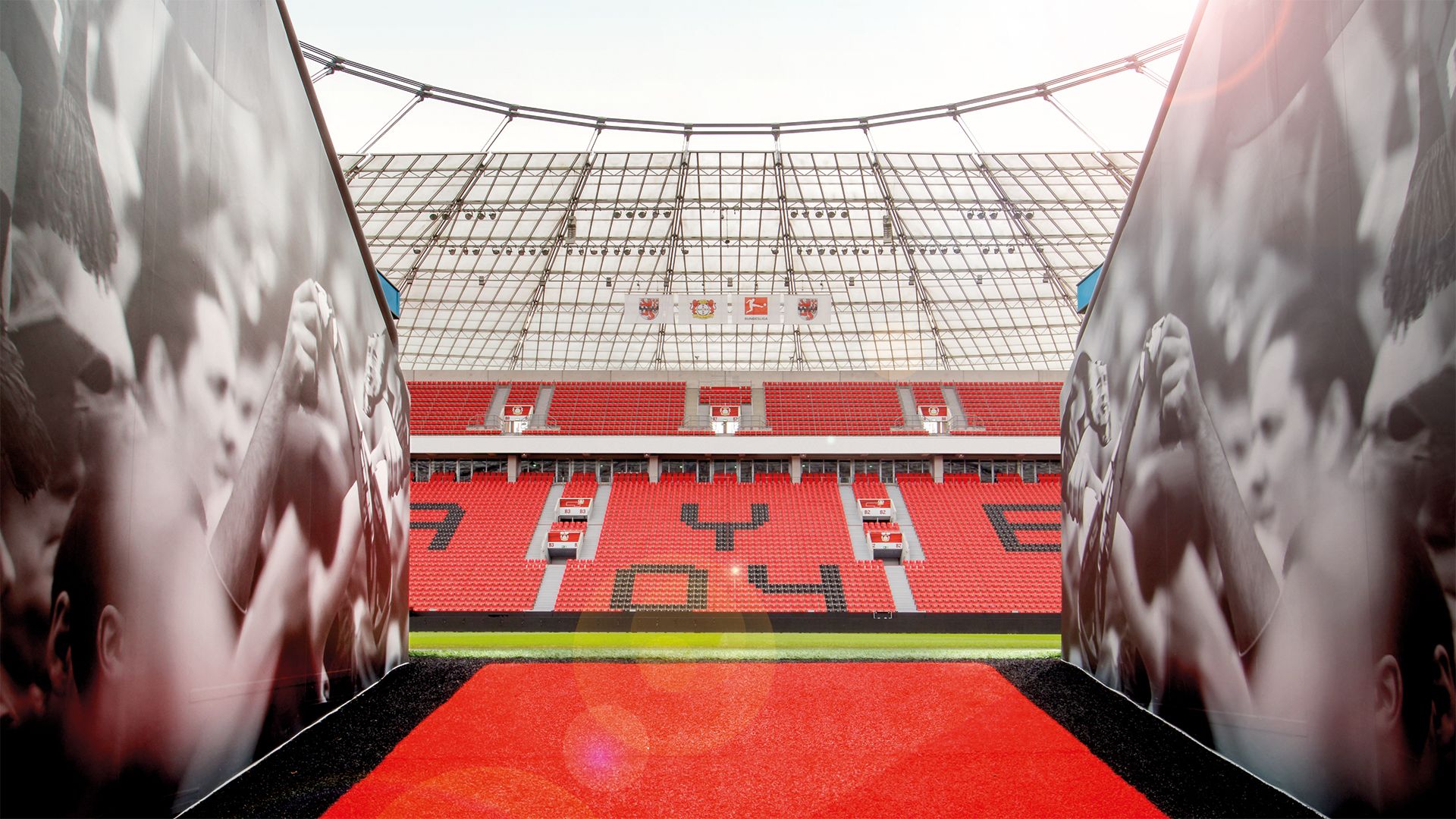 BayArena Tour
WE TAKE YOU TO THE PITCH
THE BAYARENA – OUR LIVING ROOM
You want to take an exclusive look behind the scenes of the BayArena? Great! Whether with your friends, family or on your own. The players' bench, the interior and the press conference room are just a few highlights you can experience during a tour.
more tours will FOLLOW ...

The BayArena Tour takes a summer break
In the period from June 13 to July 25, 2022, we can unfortunately not offer you a BayArena tour due to an event at the BayArena.
Please contact us via the
contact form
if you are interested in an individual BayArena tour after July 25.
Do you have any questions? Feel free to contact us at the Service Center at
0214 5000 1904
or by e-mail at
info@bayer04.de
.

ARE YOU INTERESTED IN A PERSONAL BAYARENA-TOUR?
You don't want to take part in a public tour, but are interested in an individual BayArena tour (at least 8 persons)? Then please fill out the form below and use the "Comment" field for your desired date, the number of participants, etc.. We will check your request and get back to you.
YOU WANT TO GIVE AWAY A BAYARENA TOUR?
You want to give a BayArena tour as a gift, but you are not sure which tour date is the right one? Then we have just the right thing for you: Why not get yourself a Bayer 04 voucher? All Bayer 04 vouchers can also be redeemed for the purchase of BayArena tours.
feedback of the bayer 04-fans
THIS IS WHAT YOU CAN LOOK FORWARD TO